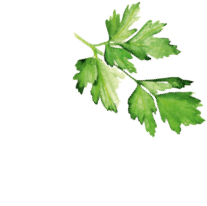 Warehouse logistics further optimised
Time-lapse warehouse construction
News from K+G Wetter: Following expansion of our production areas in 2018 and 2020 and the associated optimisation of operating procedures, investments have now been made in warehouse logistics at our facility in the Breidenstein district of Biedenkopf in the German State of Hesse. By optimising its entire processes, the specialist meat processing machine manufacturer intends to continue strengthening its market position. Especially for a medium-sized enterprise like K+G Wetter, flexibility is an extremely important tool for setting the company apart from the ever-growing number of market players. The redesign of the warehouse logistics combined with the conversion almost doubled the storage capacity for pallet storage spaces and in the shelf storage area. In the process, the small parts warehouse has been expanded to two levels.
All processes, such as incoming and outgoing materials, have therefore been further modified and improved, picking speeds have been increased and process times reduced. Moreover, additional material handling vehicles have been taken into use.
"The optimisation of our warehouse logistics is another key milestone in the history of K+G Wetter. Rapid delivery times for new machines, and also for spare parts, are an important parameter in this highly competitive market. Accordingly, the aim here is to fully exploit potentials and achieve the shortest possible response times in the interest of our customers. Because K+G Wetter is a family-run company and proximity to customers is our top priority. We want to position ourselves for the future in order to offer our customers the best possible all-round service," explains plant manager Marco Beimborn.