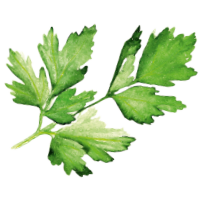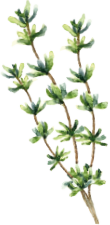 Our principles at K+G Wetter
••••••••••••••••••
Perfection
There is no compromise on quality. Our job is to make meat and food processing easier and more efficient. And, in addition, make the taste even better for the end customer. If our machines can do all of this, then we can talk about perfection.
Innovation
Continuously meeting the requirements in trade and industry means continuing to develop. We do not rest on our laurels with our good solutions, but instead construct advanced machine solutions that improve work and set new standards.
Technology
The passion for technology that brings benefit and joy to people is what unites us at K+G Wetter. When designing our machines, we rely on modern technology, which opens up new possibilities for the user in production and, at the same time, works reliably.
Awarded quality + technology
••••••••••••••••••
Service
We are happy to help!
Whether as a small business or on an industrial level, the purchase of a new machine is not a gut decision. That's why we're here to support you right from the start, and can help you find the K+G machine solution that is the perfect match for your work and your daily needs. And we also provide personal and reliable support for everything that comes after.
International service
There for you worldwide
You can rely on smooth processes - even across national borders. As an international company, our machines are in use all over the world. Wherever you need our solution, it will arrive safely by truck, ship or plane. Our staff will take care of the commissioning and ensure that you work safely and well.
Upcoming trade fair dates
August 2020

26.08.2020 - 28.08.2020
VIETFISH
Ho-Chi-Minh
- TBA -

September 2020

09.09.2020 - 11.09.2020
PROPAK Vietnam
- TBA -
15.09.2020 - 18.09.2020
Seoul Food
Seoul Southkorea
- TBA -
22.09.2020 - 26.09.2020
THAIFEX Bangkok
Bangkok
- TBA -
26.09.2020 - 27.09.2020
100 Jahre Hans Wagner
Amberg
- TBA -
26.09.2020 - 27.09.2020
EVENORD 2020
Nünberg
- TBA -

October 2020

06.10.2020 - 09.10.2020
ALIMENTARIA FOODTECH
Barcelona
- TBA -
20.10.2020 - 23.10.2020
ProPak Bangkok
Bangkok
- TBA -

November 2020

07.11.2020 - 09.11.2020
SÜFFA 2020
Stuttgart
Halle 4 D30

March 2021

02.03.2021 - 05.03.2021
FHA-Singapore
Singapore
Hall 2 Stand 2H5-01
23.03.2021 - 26.03.2021
ANUGA 2021
COLOGNE
Halle 6.1 A-018/B-019

May 2022

14.05.2022 - 19.05.2022
IFFA 2022
Frankfurt
- TBA -