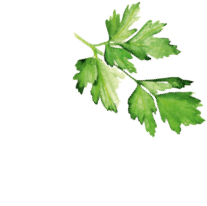 Patent for innovative knife cover strip from K+G Wetter

The machines from K+G Wetter impress with their particularly application-oriented and technically sophisticated solutions developed from practical experience for practical application and with clever details to deliver benefits in terms of product safety. This also holds true for the "Hygienic Secure" range of industrial cutters. One example of this, which also represents a unique worldwide highlight in terms of hygiene, is the cover strip on the knife cover. This innovation is now also officially confirmed and protected by a patent.
Its special feature: The seal between the knife cover and the rotating cutter bowl is no longer fixed, but is easily removable for cleaning in no time at all. Thanks to its ingenious shape, this seal – known in technical jargon as a 'knife cover strip' – is easy to snap securely into the knife cover without using tools or fasteners. The knife cover strip is furthermore self-adjusting and compensates for wear on the sealing surface over a long period of time, which is not possible with the previously used rigidly installed seals. Cleaning is effortless and there are no concealed corners where deposits could form. It is easy to visually check the success of cleaning. Contamination of the product through product residues is prevented and pathogenic germs are simultaneously deprived of a breeding ground. Moreover, the frictional resistance between the knife cover and rotating bowl is reduced by its ability to move vertically and the defined contact pressure. The new knife cover strip is a discreet solution that delivers huge benefits in terms of product safety.
"The ability to so easily and securely bring this highly sensitive area under control offers enormous added value for our customers. With all the other newly developed details on the Hygienic Secure cutter generation, we can proudly speak of a real milestone in cutter development," emphasises Sales Manager International, Volker Schlosser.