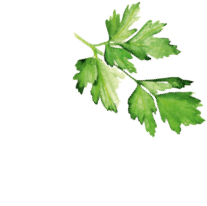 K+G Wetter is expanding its production area
With its solutions, thought-out down to the smallest detail, K+G Wetter, as a specialist in meat processing machines, is ensuring efficient processes in trade and industry and as a result has been on a growth course for years. In order to continue to be there at its strength for its customers, the long-established and globally active company is constantly investing in its own processes due to its own convictions. At the location in the Breidenstein area of the Hessian town of Biedenkopf a new hall is being built which will significantly expand the existing production area and which will also restructure the warehouse and spare parts supply unit.
Prepared for the future
"We are delighted that in the future we will be able to work on orders even more flexibly and swiftly due to expanding our production", says Andreas Wetter, Managing Director of K+G Wetter. The new hall will be directly connected as an extension to the existing production unit and should already be finished at the end of February 2018. Once the areas are ready for occupancy, individual departments from within the current structure will move. At the same time, the company is reorganizing its entire warehouse area and spare parts supply – for optimized processes and maximum transparency. In addition, the experts for meat processing machines invest in state-of-the-art warehouse technology. "Our bowl cutters, grinders and mixers have been designed across 30 years and more. However, if a spare part is needed because of the daily wear and tear, we can react quickly - and even years after purchase," emphasizes Andreas Wetter.
Modern heating technology saves energy and costs
The company incorporated insights it gained during the construction of a new hall five years ago into the planning of the new production building. In the field of heating technology, for example, K+G Wetter is once again relying on a radiation heat solution above the ceiling construction. This is not only energy-saving and therefore also cost-saving, but, in addition, creates a very pleasant atmosphere for working. With a view to the customers and their own 100-strong team, K+G Wetter is therefore continuing to position itself successfully for the future.