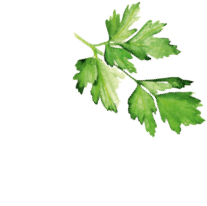 "We have found a partner on the same wavelength"
With a small family-oriented team that includes spouse Rita, daughter Marion, son Matthias and son-in-law Stefan Schmidt, the Werner Molitor master butcher's shop—now already in its second generation—continues to produce new sausage-based culinary creations in the tranquil Dürscheid area of Kürten (Rheinisch-Bergischer District). The range offered by the family-run company, which employs a staff of eighteen, encompasses over ninety different types of sausage. These are supplemented with seasonal specialities such as wild game sausages from the family's own hunts. "We take particular pleasure in surprising our customers' taste buds with ever-changing seasoning combinations or by creating original reinterpretations of proven classics such as our Mettwurst rings", comments Werner Molitor, head of the Bergisches Land Guild of Butchers and senior partner in the business, delightedly. "We only process meat of the very highest quality and purposefully avoid long transport distances. Aside from the basic materials—of course—a good sausage also needs careful processing that allows the meat's natural characteristics to develop fully, in combination with the seasonings."
Completely customised for the workflow
Together with son Matthias and son-in-law Stefan, the senior partner in the business had therefore already been searching for an appropriate solution to complement the firm's own machine fleet for some time. "For us, investing in new machines is a question of safeguarding our livelihood", concludes Matthias Molitor. "In many areas our profession requires a great deal of physical strength, so the easiest possible handling and good ergonomic characteristics are among the decisive factors. The machine must adapt to the person – not the other way around." For producing in-house specialities it is intended to invest in a bowl cutter and an automatic grinder. In order to gain a good overview of potential production aids the Molitors first visited a wide range of trade fairs. "The machines are naturally thrust into the spotlight there and exhibited to best possible effect," grins Werner Molitor. "However, this still doesn't allow me to form an initial picture of their true characteristics in ongoing production." For this reason the family went a step further and visited several friendly businesses that were already operating machines from K+G Wetter. "Of course we exchange our experiences within the industry", explains son-in-law Stefan Schmidt, "the opinion of an expert colleague carries more weight for me than statements made by the seller." Following these visits it was clear that the machines would not only simplify the workflow, but also that they are designed with special attention placed on exceptional cleaning and hygienic properties.
Designed by experts for specialists
"In our daily workflow every detail aimed at achieving efficient and high-quality production is important to us. With the machines from K+G Wetter it became immediately clear that these had been developed by experts who understand the challenges facing us", postulated Werner Molitor. "Ninety different types of sausage also means the machines must undergo frequent cleaning runs between the individual batches. It is crucial that absolutely everything is just right in order to ensure we don't lose any production time, while still being able to manufacture the best-tasting sausages for our customers."
"The decision to install new machines brings with it particular consequences for a small family-run company like ours", explains Werner's wife Rita. "The investments must pay off and ultimately secure the future of our company."
Initial positive effects had already become apparent at the butcher's shop in Kürten shortly after procuring the machines. The bowl cutter, with a capacity of 70 litres, was not only more efficient in operation, but also impressed with some clever details. "During production we must, of course, constantly add ingredients. When the lid is opened the CM 70 automatically reduces the knife shaft RPM. It is also possible for the operator to very easily set the RPM himself. This significantly reduces noise exposure, thereby facilitating communication between the workers", reports Matthias Molitor.
Even during the first production runs with the automatic grinder it became clear that the decision to purchase the machines was the right one: "We are now able to add all of the materials for a batch at once and the feeder worm means that the need to fill the machine is completely eliminated", Marion Schmidt is pleased to report. "While the grinder is operating we are able to move around freely and can continue processing the ground meat without interruption."
Reliable partner on the same wavelength
The work of a master butcher is characterised by tradition, regional patriotism and knowing just how important the trade—and its future—is. Werner Molitor's team also expects these same high standards from its business partners. The service concept is a priority for the whole team: Being a reliable partner for customers is important to the Molitors.
Examples of this include the extensive party service and the "Hot counter": The range of products offers enjoyment to perfection. Whether rustic home cooking or gourmet buffets, the service is always tailored to individual requirements. "We are here for our customers and give our best to provide them with exactly what they want", explains master butcher Stefan Schmidt.
"We have rediscovered precisely this approach in all of our communications with K+G Wetter. We always had a direct and personal contact partner who professionally and quickly answered our questions. The experts at K+G Wetter were competent partners and were always available. And this level of service didn't end with the purchase of the machines. Our philosophy simply matches that of K+G Wetter. We have found a partner on the same wavelength", sums up Werner Molitor.