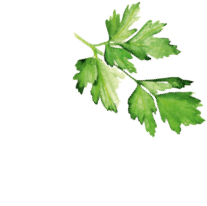 The K+G Wetter Bowl Cutter Twin: Compact creativity in the smallest space

Regional products from artisan butchers, local specialities from farm shops or meat products from local hunters are increasing in popularity: When shopping for food, many customers are paying greater attention to origin and high-quality processing, while turning away from mass-produced foodstuffs.
However, space is often at a premium in independent producers' kitchens and traditional local butcher's shops. But this is also true of canteens and cafeterias. This is where traditional company K+G Wetter's Bowl Cutter Twin comes into its own: The combination bowl cutter and grinding machine is currently in very high demand. The traditional butcher trade machine has established itself in the food processing sector over many years and is now only offered by K+G Wetter.
Highest flexibility in the smallest space
This compact production talent occupies only a small footprint, exhibits the same high-quality workmanship as its "big brothers" and, thanks to its flexible configuration options, facilitates the production of a wide variety of specialities.
Mettwurst or salami, meat loaf or Vienna sausage – the SM 45 Bowl Cutter section of the K+G Wetter Bowl Cutter Twin produces sausage meat of the best quality, and this is evident in the taste: The raw sausage cutter head employs three knife blades for particularly fine and gentle processing, while the fine sausage meat cutter head produces the finest cooked sausage meat using six smooth blades. The cutter head with six standard knife blades is suitable for universal use.
The twin section, the EW D114 Electric Grinder, produces minced meat, ground pork or the basis for the popular burger patties – quickly, easily and with high-quality results. The removable hand guard ensures occupational safety when filling, even with larger pieces of meat. The screw geometry guarantees continuous material transport and optimum pressure for a grinding process that does not crush the product. Different cutting sets are available and remnants of bones or tendons are reliably removed when the sorting device is used.
Machines for artisanal excellence
Food professionals know that high-quality products are created by combining artisanal excellence with top-grade raw materials and ingredients. But the quality of the machines is also a crucial factor in achieving top-quality products.
K+G Wetter has its roots in the butcher trade and knows what is important. All of the machines are subject to continuous development with an eye firmly on day-to-day activities at processing plants. Because it pays off when the production steps are simpler and faster – for both company and customer.
The issue of hygiene is always at centre focus. This applies to both large industrial machines as well as compact trade machines like the bowl cutter twin. The robust and stable machine body is enclosed on all sides and its sloping surfaces made of hand-polished stainless steel guarantee that liquids run off without leaving residues during cleaning. High-quality seals protect the machine's internals from material and liquid ingress. Parts such as the knife heads in the cutter or the cutting sets in the electric grinder can easily be removed for cleaning and securely reattached without using tools. This ensures food safety and hygiene and quickly allows the machine to be put to work again to prepare the next speciality. Touch-screen control facilitates operation and makes work easier.
Would you like to know more about the compact multi-talent from K+G Wetter? You can learn everything about the 45 L / D114 Bowl Cutter Twin here: Bowl Cutter Twin • KG Wetter