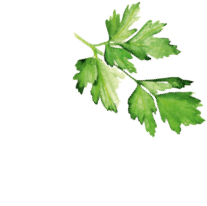 Success story of industrial bowl cutters: K+G Wetter impresses with Hygienic Secure series

With "Hygienic Secure", K+G Wetter has completely redeveloped the VCM 360 and VCM 550 industrial models and most recently the VCM 200 in the proven vacuum cutter range. The bowl cutters offer large and major businesses in the food processing industry unique technical solutions.
Hygienic Secure sets a new standard
"Our innovations provide customers with a clear benefit and advantage," states Sales Manager International Volker Schlosser. "The industrial bowl cutters in the Hygienic Secure range are now established in the international market. This shows us that we are on the right path as a premium brand - with high quality and real benefits that help our customers to produce excellent products."
Areas that are difficult to clean, for instance behind seals or in the bowl area, are a particular hygiene challenge in food processing. Here K+G Wetter has developed with Hygienic Secure innovative solutions that are found nowhere else in the world. For example, there are no seals between the cutter bowl and the vacuum bowl. This means trying to clean one of the most difficult parts of the particularly hygiene-sensitive machine area is a thing of the past. In addition to this, there are cleaning lids that can be opened without the use of tools. They enable easy access to the bowl area with the cleaning lance – for reliable hygienic cleaning that can also be checked visually. Cleaning products and water can run off safely and reliably over the hand-polished, slanting stainless steel surfaces, without puddles or standing water forming.
Patent for knife cover strip: safe cleaning, perfect seal, little wear
One highlight of the industrial bowl cutters offered by K+G Wetter is the patented knife cover strip. It can be easily removed for cleaning in no time at all and securely snapped back into place without the use of tools. A small detail that makes a big difference because there are no concealed corners where deposits could form. This innovation by K+G Wetter received the International FoodTec Award 2021 in silver.
Sound investment for the future in machines for the meat industry
The vacuum bowl cutters VCM 200, 360 and 550 litres offer, like all machines from K+G Wetter – a sound investment for the future: robust from year one and designed for decades of use, they can be used flexibly for a wide range of products. The cast-iron body, K+G Wetter is the only manufacturer worldwide to offer this, makes the machines extremely stable and ensures that they run smoothly and have a long life. "The design with the cast-iron body means naturally adds to their cost," explains Sales Manager Volker Schlosser. "However, we are sticking to these high quality standards, because we are convinced that our customers will also benefit from this in the quality of their products."
Photos: The Hygienic Secure industrial vacuum bowl cutters from K+G Wetter – here the VCM 550 - offer numerous technical design highlights with added benefits in terms of hygienic security and efficiency.