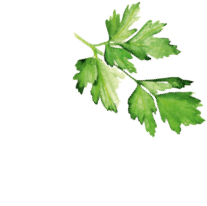 Simple and comfortable control with a new panel
Touch panels are especially suitable for this purpose. They entail many advantages for the user. With the introduction of its new panel generation, K+G Wetter satisfies the growing demand for self-explanatory control units which can be simply and quickly understood.
K+G Wetter introduced the panel solution and other product innovations at the IFFA this year. "We can look back at six very exciting trade fair days. We were able to gather many new impulses, especially through personal interactions, which will enable us to continue adjusting our machines to the requirements and needs of our customers", says Volker Schlosser, Sales Manager at K+G Wetter. The success of the company and its convincing solutions also manifested itself through this year's award of the industry magazine "Fleischer-Handwerk". K+G Wetter was presented with an award in the category "Processing Machines" for its "Easy Access" innovation.
Progressive solutions for meat processing
The new panel solution presented by K+G Wetter creates new possibilities in the world of meat processing as well. This progressive control unit combines modern operation via touch screen with push button technology. The user can execute the most frequently used machine commands for hydraulic or mechanical processes using a push button or illuminated ring keys. Processes such as hydraulic loading and unloading, closing and opening of the knife lid, start and stop functions or speed changes can be simply controlled using an illuminated ring key. The user will receive a sensory and visual confirmation of the commands for the best possible degree of control. As an alternative, these commands can also be entered on the touch panel, such as different knife speeds, which are well visible on the screen and can be selected directly.
Intuitive operation and individual design
Each user can customise the panel in accordance with his own wishes and requirements. That includes setting up the most important shut-down functions for the user, such as temperature, time or bowl revolutions, on a separate large area of the panel. All data can be viewed and controlled through the menu, such as various machine and operating data. But it also enables updating recipes and recipe management via CutControl. The latter will lead the user through the production process for each recipe step by step. The CutVision software also enables the user to record and read out all production steps with the measurable quantities, such as times, temperature progression etc. This ensures the most important cornerstone for quality management in the cutting production step.
K+G Wetter GmbH
K+G Wetter is a global partner of choice when it comes to manufacturing high-quality, reliable meat-processing machinery. K+G Wetter develops innovative bowl cutters, meat grinders and mixers for butchers and skilled operators engaged in the meat-processing trade. The sophisticated technology and high-quality processing features of K+G Wetter machines play a significant role in bringing about customers' corporate success. An internationally renowned brand, this company from Biedenkopf-Breidenstein in Hesse (Germany) supports its customers by dispensing personalised and individual advice.