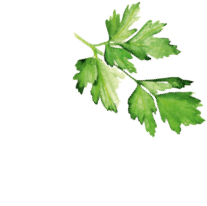 Modern grinding booths ensure precise processing of surfaces
The highest hygienic standards are required wherever food is processed. The mechanical engineer K+G Wetter knows these requirements and offers solutions for maximum cleanliness. In the advanced grinding booths at the K+G Wetter factory in the Hessian town of Biedenkopf, the experts give the K+G machines their exceptionally smooth surfaces, on which particles are significantly less adherent. K+G Wetter has now introduced further clever details to its grinding booths for precise surface finishing. The highlight: new grinding booths are equipped with a specially developed LED lighting system. The improved illumination of components ensures optimum polishing and grinding results and thus sets the highest standards in terms of cleanliness.
Advanced technology for maximum hygiene
For optimum results, all machines are subjected to a careful mechanical grinding process by K+G Wetter craftsmen. The experts use abrasives which, unlike other surface processes, produce a particularly homogenous appearance. "Thanks to the improved cabins, we can produce the extremely high-quality and smooth surfaces that characterize our machines even more efficiently. Because of the homogeneous surfaces, our customers find it much easier to clean the machines," explains Volker Schlosser, Sales Manager at K+G Wetter. In addition, the stainless steel surfaces of K+G Wetter machines are designed to prevent the accumulation of cleaning water – it simply flows down the sloping planes.
Safety as a result
The new grinding booths not only ensure great results for customers, they also impress K+G Wetter's own employees: "Our goal was to optimize both the ergonomics of grinding and the quality of the surfaces. Thanks to improved lighting in the cabins, we can control the grinding pattern more easily, quickly, and safely. This makes our work even better. At the same time, we have significantly reduced noise levels in the cabins by means of special sound-absorbing walls," explains Marco Beimborn, K+G Wetter's factory manager. Furthermore, advanced ventilation systems now ensure a constant exchange of air and, consequently, optimum working conditions.
K+G Wetter GmbH
K+G Wetter is a global partner of choice when it comes to manufacturing high-quality, reliable meat-processing machinery. K+G Wetter develops innovative bowl cutters, meat grinders and mixers for butchers and skilled operators engaged in the meat-processing trade. The sophisticated technology and high-quality processing features of K+G Wetter machines play a significant role in bringing about customers' corporate success. An internationally renowned brand, this company from Biedenkopf-Breidenstein in Hesse (Germany) supports its customers by dispensing personalised and individual advice.