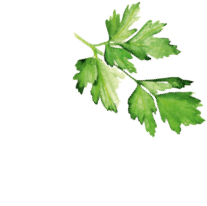 K+G Wetter: Tradition is making progress
Digital change is advancing and poses major challenges for traditional industries in particular. Short-lived trends, changes in the demand market, and technical innovations are therefore met with an effective combination of tradition and progress.
As a globally sought-after partner for the production of high-quality and reliable machines for meat processing, K+G Wetter supplies the right solutions for new challenges. The experts develop advanced bowl cutters, grinders and mixers for the butcher's trade and industry. In this interview K+G Wetter managing directors Volker Lauber and Andreas Wetter talk about how well thought-out and future-oriented technologies can make work easier, what digitally oriented approaches can offer, and where developments and trends lie for the future:
Software, documentation and networking, but also handling, play an important role in quality assurance. Where do you already offer solutions here and where do you see the milestones for the future?
Volker Lauber:
For several years now, we have been consistently pushing ahead with digitisation. Our concept is based on two pillars: error-free production and complete documentation. The CutControl software package controls the machine. We attach great importance to intuitive and thus simple operation, also taking into account the shortage of trained workers. CutControl can also compensate for fluctuations in quantity and product properties, which can occur more frequently in a craftsman's business, within a certain framework. Just like a specialist would do it manually. The goal is a faultless production process in the real production environment. 
CutVision runs on a central server and automatically reads all data from the machine and stores it in a structured manner. The production data of individual batches or a quantity of batches can be easily controlled at any later point in time. Combined with modern touch displays that have long become standard in everyday life, machine operation is fun. And fun at work avoids mistakes. We are delighted to have received a number of innovation awards, which impressively confirm our concept.
For the future, we see the necessity of aggregating all data available in a production process and evaluating this data intelligently as the basis for efficient production control. For this purpose, all machines of the different production steps must communicate with a higher-level instance. This, in turn, can only be carried out in a meaningful manner with the help of uniform, standardised protocols. In food processing, the Weihenstephan WS-Food Standard and OPC-UA in particular have established themselves as those to match. We can match both.
Energy efficiency is an important issue for economic processing. Where do you see the greatest potential in technologies?
Andreas Wetter:
The use of energy-efficient drive components is mandatory today, but high energy efficiency throughout the manufacturing process is still a choice. We see the greatest efficiency potential in the further development of components relevant to the shredding process, such as knives, cutting sets and meat worms. In most cases, the improvements are not visible at first glance. In a car, a high kW number is stylish and increases the fun factor when driving. It is comparatively easy to shred materials at high speeds. However, our aim is to process as large quantities of material as possible gently, with a limited number of kW. We measure efficiency according to the ratio of throughput to energy input. The fun factor then also comes when looking at the energy bill.
Hygiene and cleaning are central factors in meat processing. You have already delivered some strong solutions here, such as the VCM 120's design and, for example, the consistent sloping surfaces.
Volker Lauber:
Ultimately, hygiene and cleaning is a subset of product safety. This is extremely important to us. This is an issue important to us and which we are consistently driving forward with innovations. For example the "Easy Access" on our angle grinders: The grinder funnel can be opened in a flash with a handle. The machine is easily and fully accessible in an unprecedented way. The cleaning is super easy to carry out and the result safe to control. There are no more badly visible areas. No climbing aids or additional tools are required. There's no reason for bad cleaning any more. The cleaning team can then do their job intuitively and correctly, and perhaps with more motivation. After all, as consumers, we all want safe food on our plates.
The food culture is changing in some markets, making the processing of vegetables and vegetarian products more and more interesting. How do your high-tech solutions support the needs here?
Andreas Wetter:
Our origin clearly lies in meat processing. Meat, as a very high quality and very demanding foodstuff, has always determined our strategy. Keywords are value creation, product improvement, hygiene, energy efficiency and product safety. Without exception, these terms are associated with high expectations and standards. Because they are very demanding, the standards also apply to the processing of vegetables, vegetarian foods, sweets and fruit, to name just a few examples. The requirements are therefore not very different at all, although sometimes product-dependent technical adjustments are necessary in order to achieve the best result. We have a wealth of experience in this field.
Words: 730
Characters including spaces: 4.462
K+G Wetter GmbH
K+G Wetter is a global partner of choice when it comes to manufacturing high-quality, reliable meat-processing machinery. K+G Wetter develops innovative bowl cutters, meat grinders and mixers for butchers and skilled operators engaged in the meat-processing trade. The sophisticated technology and high-quality processing features of K+G Wetter machines play a significant role in bringing about customers' corporate success. An internationally renowned brand, this company from Biedenkopf-Breidenstein in Hesse (Germany) supports its customers by dispensing personalised and individual advice.
www.kgwetter.de