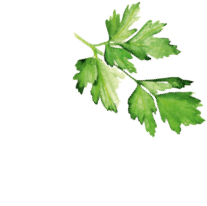 Intelligent addition for the grinding process
K+G Wetter, the innovation leader from the German state of Hesse, is already focusing on the future of meat processing by designing robust machines. For good reason: The increasing rate of digitalisation has now become an integral element of many processes in the butcher trade too. For instance, the experts from K+G Wetter have developed a solution that makes processes even more intelligent and easier to use. Classic skilled trades and digital solutions are brought together in an optimised manner. The smart software duo of CutControl and CutVision make this possible.
K+G Wetter can equip its bowl cutters and vacuum bowl cutters, for use in the butcher trade and in industrial applications, with these software solutions as optional extras. Staff are therefore able to operate the machines with ease and deliver reliable, reproducible results. This allows all processes to continue unhindered and with consistent quality, even in the event of staff absence or a change in personnel. Moreover, the use of the software helps optimise the master butcher's working hours by providing sustainable quality management to support the production processes. This also delivers significant time savings in production. The ease of operation furthermore ensures employees can be quickly and easily trained, thereby reducing costs here too.
Consistent quality of recipes
The CutControl software guides users step-by-step through the entire production workflow, thus ensuring proper process control. Using smart software means that recipes are reproducible at all times and can always be recalled. The result is consistent product quality. Once recipes have been saved they can easily be modified to suit different batch sizes.
The CutVision quality management software ensures tangible quality and simply and reliably documents all of production chain data. This data can easily be read out and stored in a wide variety of forms and formats, as required for specific purposes.
The software is controlled via an intuitive touch panel. It is extremely easy to use and self-explanatory because the user interface is clearly presented and customisable. The touch panel is integrated as standard into all of the engineering company's bowl cutters. K+G Wetter efficiently combines skilled trades and cutting-edge technology, resulting in the creation of top-quality products.