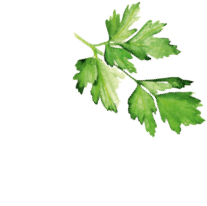 "Hygienic Secure" - new generation of industrial bowl cutters
The international innovation platform for the meat industry focuses above all on high-tech solutions that ensure better processes and higher hygiene standards. At the IFFA 2019 we will demonstrate how both can be efficiently combined. With the newly developed Vacuum Cutmix industrial bowl cutter series, we present a highlight that will certainly impress, asour Managing Director Andreas Wetter emphasises: "It's fair to say we're setting a milestone. Because our new generation of vacuum industrial cutters Hygienic Secure is characterised by high energy efficiency and very fast loading and unloading times. In addition, the robustness of the machines reduces maintenance requirements and thus provides additional cost savings. All this supports a more economical production. What distinguishes the new industrial bowl cutters in particular are their strengths in the area of hygiene. This ensures a high level of product safety for our customers."
Proven technical production advantages such as a raised bowl edge or the variable cutting chamber with baffle plate have been retained. The same applies to the temperature sensor directly in the cutting chamber, which measures the temperature at the precise point where it arises.
Non-productive times minimised, product safety maximised
In order to redefine the standard in terms of hygiene, our experts at K+G Wetter have developed a strong concept that also significantly improves processes. Knife covers and noise protection covers thus form the vacuum area and replace a vacuum hood as found in previous industrial bowl cutters. The big advantage: The lid can be opened much faster and enables faster loading and unloading of the bowl cutter.
The clever solution without a seal between the bowl and vessel creates plus points for hygiene. This protects the sealing areas from contamination. In addition, there is no need to maintain seals, which are subject to wear. The lid strip is self-adjusting and combines hygiene with efficiency in a special way because it can be removed without tools during cleaning.
For easy, quick and safe cleaning of the boiler room, there are two generous openings under the cutter bowl. They allow easy access under the bowl. A circumferential distance between bowl and vacuum vessel also improves the cleaning possibilities, as there are no longer any seals in which products can settle. Easily visible, without any "hidden corners" a good visual inspection of the result of the cleaning process can be carried out. Together with the convincing performance strength, this makes it possible for us to provide high quality and excellent cutting results for boiled, cooked and raw sausages, as well as for other applications.
Control cabinet solution for further hygiene advantages
For optimum cleanliness, the control cabinet is integrated directly into the new industrial bowl cutter. This eliminates the need for additional cabling, which is difficult to clean and can become a hygiene risk. "We see this principle as an important factor for product safety, but of course we also offer alternatives. The control cabinet can be detached from the system and placed externally upon request. In this way, we create flexibility, for example if there is not enough space in the production area or as per the customer's wishes," says Volker Lauber, Managing Director at K+G Wetter. Connections for external ventilation are standard. These are fitted with cuffs to make retrofitting easier.
More efficient cooking and cooling system
The completely enclosed system provides safe hygiene due to the special double wall solution of the cutter bowl both during cooking and when cooling the bowl. In this way, the sausage meat is protected from contamination, for example, by water or steam. In addition, it is highly energy-efficient due to extremely fast heating. The steam consumption is reduced by approx. 30% by the double-walled construction of the cutter bowl.
Optimised practical touch panel
In practical use, there are always special requirements for which a touch panel as the control unit of the machine must be easy to operate and quite simply suitable. We have developed a clear and flexible solution for this, which is standard on all systems, including the new industrial bowl cutter. After a short training phase, it can be operated intuitively and helps to avoid errors.
The advanced control unit combines modern touchscreen operation with illuminated ring keys. The most frequently used machine commands, such as the start and stop functions, can be easily operated using this pushbutton technology. Further commands such as closing and opening the lid and knife lid, as well as for loading and unloading, are carried out via easily movable sticks. The user can design the panel according to his individual requirements, e.g. switch-off function such as temperature, time or bowl revolutions. The display for important operating values can also be configured.
In addition, our CutControl software guides you step by step through the production process of the respective recipe. The uniform operating concept makes manual and program-controlled operation possible. At the same time, all production steps with all measurable quantities, such as times or temperature curves, are recorded and read out via the CutVision software.