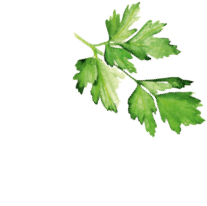 Advanced sorting device ensures more hygiene safety
Based on their own claim to find solutions that not only promise more but actually offer more in practice, K+G Wetter GmbH develops machines that make work in the butchery trade easier via precise details. One such clever detail is the sorting device on the K+G grinders and mixer grinders. What is so special about this is that the hard parts are removed laterally from the grinder. Conventional systems direct the cut-off hard parts centrally through the cutting set and hose, so that the cutting set loses surface and begins to grease in the area of the discharge after a certain time. In addition, the K+G Wetter solution makes it easier and faster to check the material selected. A further advantage of the lateral discharge without hose is the free and safe working area. The traditional company based in Hesse (Germany) has now further optimised its sorting device to ensure a high degree of hygiene and efficiency.
Clean to the smallest detail
Dirt can accumulate on those machine parts that are difficult to access. This is not only unhygienic but also costs valuable time for cleaning. That is why K+G Wetter has now designed its sorting device in such a way that both the manual and pneumatic device can be completely installed or removed in just a few seconds. This allows the user to clean the individual components particularly easily and thoroughly. "Because we know that the cleaning of components that are difficult to reach, such as the sorting device, is often associated with a lot of effort and unnecessary time losses, we have teamed up with our designers and worked on the new solution for even better cleaning," says Volker Schlosser, sales manager at K+G Wetter. The connection of the drive to the closing mechanism of the new sorting can be separated easily and without tools via a plug-in connection.
Cleaning in no time
K+G Wetter also places particular emphasis on hygiene on the technically demanding, pneumatically operated sorting device. The pneumatic unit is completely installed in the body of the grinder or the mixer grinder. This has the advantage that the sorter drive does not even come into contact with the product to be processed and possible contamination is thus prevented. Faster, simpler and safer to handle, K+G Wetter ensures a smooth cleaning process and hygienic meat processing – for the quality you end up tasting.
K+G Wetter GmbH
K+G Wetter is a global partner of choice when it comes to manufacturing high-quality, reliable meat-processing machinery. K+G Wetter develops innovative bowl cutters, meat grinders and mixers for butchers and skilled operators engaged in the meat-processing trade. The sophisticated technology and high-quality processing features of K+G Wetter machines play a significant role in bringing about customers' corporate success. An internationally renowned brand, this company from Biedenkopf-Breidenstein in Hesse (Germany) supports its customers by dispensing personalised and individual advice.