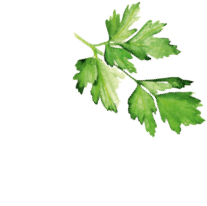 "A developmental quantum leap"

The solutions delivered by long-established engineering firm K+G Wetter are employed successfully in many food processing sectors. With innovative ideas for improving process hygiene and by focusing consistently on users' requirements, the solutions from K+G Wetter ensure sustained efficiency improvements in the food processing industry. Now, during development of the new "Hygienic Secure" range of industrial bowl cutters, a new approach to engineering design has been taken once again. Proven K+G Wetter quality meets innovative solutions: an unbeatable combination.
"Everything has been thought through and examined precisely, not only in terms of engineering, but with an eye on process technology too. The efficiency and optimisation of process workflows, hygiene and safety, user orientation and energy efficiency are what we are focusing on here", emphasises Sales Manager Volker Schlosser. "Hygienic Secure" impresses all-round. All of the solutions ensure smooth, hygienically safe processes and end products of the highest quality.
Easy and hygienically safe cleaningthanks to the no-seal design
With the new "Hygienic Secure" machine generation from K+G Wetter the area between the cutter bowl and vacuum kettle, which is particularly sensitive from a hygiene perspective, has no seals whatsoever. Previously, the seal had to be replaced at defined maintenance intervals, but this is no longer necessary thanks to the clever solution. "A far-sighted innovation and quantum leap in design terms", says Schlosser. "The issues of wear and risk of contamination are now in the past. Because if there is no seal there is no contamination, and seals are particularly difficult to clean."
Another hygiene highlight that is unique worldwide is the lid strip on the knife cover. It is self-adjusting and can be removed without tools for cleaning. There is no chance of deposits forming here either.
Further special features are the mushroom topper and bowl scraper. Both of these can also be removed without tools, allowing them to be easily and thoroughly cleaned. The result ensures the highest levels of hygiene and product safety and guarantees smooth production processes.
Even cleaning the vacuum vessel area is a more hygienic and easy process with the new design. This is facilitated by two large cleaning flaps in the vacuum vessel, which can also be opened without tools. Easy access with a cleaning lance is therefore ensured, while visual inspection of the cleaning result can also now also be performed safely.
The newly developed two-part stainless steel lid (knife and noise reduction lid) moreover significantly reduces the loading and unloading time. Improving efficiency was also a key aspect during development of the cooking system. Steam is now directly introduced into a double-walled bowl. The system operates approximately 30 percent faster and more efficiently as a result. Potential product contamination with steam is therefore eliminated.